Programs & Services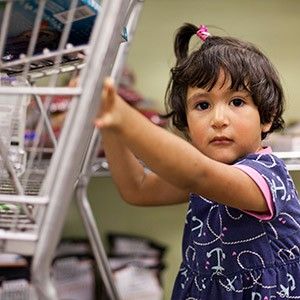 How We Work
We are normally a "Choice" Pantry providing a shopping market type of environment.
With the current health situation, we have modified our food distribution to a "Drive Thru" Express Pantry. The Income Eligibility guidelines have been changed and can be found here. If you have recently been impacted financially, these guidelines may not apply. If you need food, please feel free to come and get food!
Hours: Fridays 1-4 pm and Saturdays 9 - 11 am.
Guests are no longer coming into the building beyond our front desk and there is no public bathroom available.  
Please remain in your cars in line and when it is your turn at our front door, kindly bring your photo ID into the lobby and show the volunteer on the other side of the glass partition. We ask that you wear a face covering and maintain 6 ' from any other guest. Only two guests will be welcomed into our spacious lobby at a time. The volunteer will find out what you need and you will be able to just open your trunk and drive around to the back for your groceries to be loaded into your car.
Your groceries will be loaded into the trunk of your car so there is no need to get out of your car. Please be prepared and have an empty trunk. Our volunteers are unable to rearrange your personal items to fit the generous amounts of food we distribute into your car.
 In the event we are required to close completely or change our hours, notice will also be posted on Google, WTMJ, Facebook and on our website at www.walworthcountyfoodpantry.org.
For those who are unable to leave their homes, please send a written note with a friend or relative who will serve as your proxy to pick up food.
For those new to the pantry, please identify yourself, read our eligibility requirements and bring a copy of a legal piece of mail showing your current residency and a photo ID. If you are new to the diaper bank, please read our eligibility requirements and bring copies of necessary documentation. You may call in to our receptionist and register from your car on the day of distribution at 262-723-4488!
In general, we do not have the ability to deliver food to individuals. For those unable to come to the food pantry, please designate a proxy to pick up for you. Your proxy only needs to bring a note that you sign and date allowing this person to pick up your food.
2020 USDA Income Eligibility Requirements for Food and Diapers can be found by Clicking here.
A little extra help for our seniors. The Senior Stock Box Program and SAM.
Thanks to Hunger Task Force, we are able to offer all qualified seniors (over 60 years old) an additional box of food and cheese each month. This box of nutritious foods is in addition to the food provided by the pantry and is intended to help those with a limited income to manage their food supply a bit longer each month.
A Stockbox is a free box of healthy food for people age 60+ who have a monthly income of $1,383 or less per month ($1,868 for a two-person household). All Stockboxes include cereal, milk, canned veggies and fruits, pasta or rice, protein, fruit juice, canned meats and 2 pounds of fresh Wisconsin cheese.
Walworth County Diaper Bank

We are working hard to build up our supply chain of disposable baby diapers to become a reliable source of diapers for the entire county. We currently provide our guests with over 40,000 diapers per year and would like to  secure enough diapers to supply our partner agencies in Walworth County. 
Help us reach our goal by hosting a diaper drive in your organization! Click here for a Diaper Drive ToolKit or it can be mailed or emailed to you by contacting us at 262-723-4488 or susan.hughes@walworthcountyfoodpantry.org. Please leave detailed information on your organization including contact info and address for mailing or emailing.
To Qualify for diapers, please read through our Diaper Bank Guidelines here.
We are a member of The National Diaper Bank Network. To learn more about diaper need, click here.


Women's Health and Hygiene
As a member of the National Alliance for Period Supplies, we are able to purchase feminine hygiene products at a discounted price.
Period supplies are a necessary part of life and present one more expense for those in poverty and are required for daily life. While our funding is limited, we provide tampons or pads, as available on a monthly basis. We are so grateful to those organizations who help make these items available, especially the Geneva Lakes Women's Association! Thank you!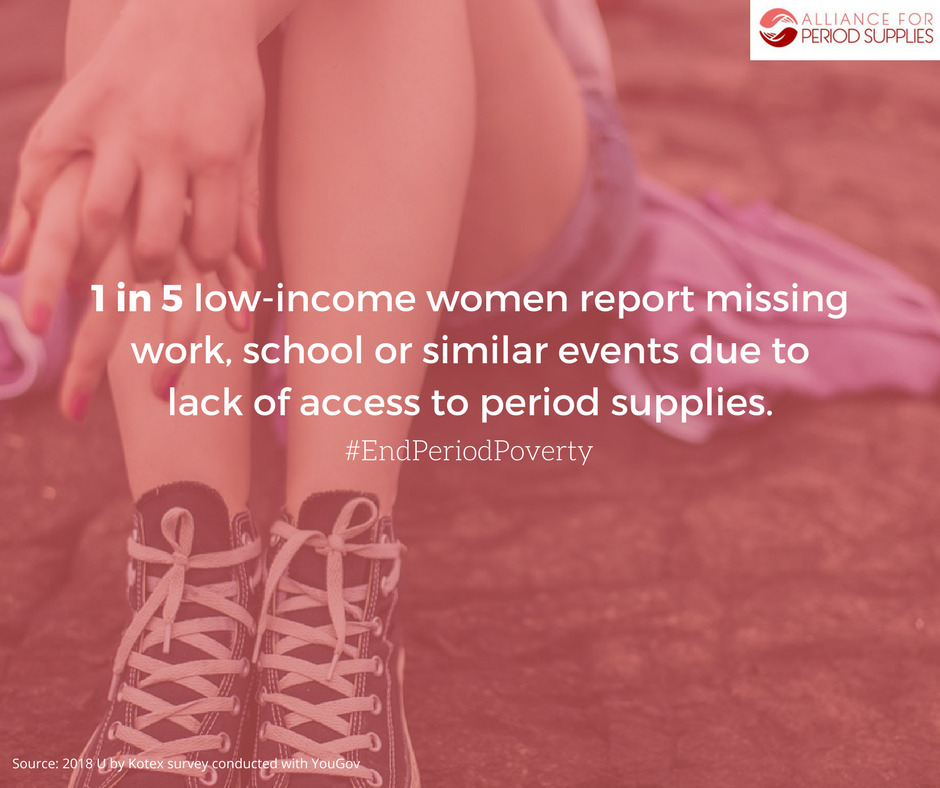 We provide more than just bags of food! We offer a program to help utilize the food we provide and to make healthy choices.
Celebrate National Soup Month!
Here's a simple slow cooker soup to make on a budget. Minestrone Soup Recipe This video will take you step by step to making a wonderful healthy soup!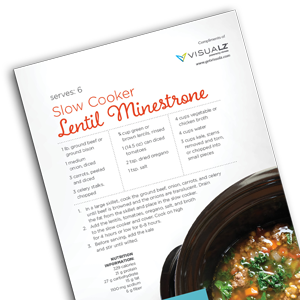 For those who may need assistance navigating the FoodShare Program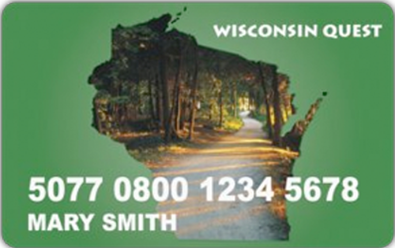 The Food Pantry has a Memorandum of Understanding to connect interested pantry participants with one-on-one FoodShare application assistance from Feeding Wisconsin. We  confidentially transmit a participant's voluntarily- provided information to a Feeding Wisconsin Food Share Outreach specialist, who will then directly contact the self-identified participant and connect them with FoodShare services.
Ask our greeter for more information or click here to go directly to the electronic referral site.