Programs & Services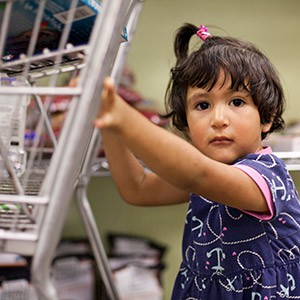 We offer a wide range of programs and services to meet the needs of the under served in Walworth County.
How We Work
We welcome our clients in a cheerful, non judgmental atmosphere. After signing in, our guests are given the opportunity to select an abundant amount of produce, breads, buns, baked goods and miscellaneous items. A one week supply of Diapers for babies, toddlers, and adults are available to qualified families. Feminine Hygiene (period supplies) and toiletries are provided as available. On days when supervision is available, kids have their own place to play while parents sign in and shop.  Guests are able to use a shopping cart and select their own items from our "market" including produce, breads, bakery, dairy, meats, poultry, and fish as available with the assistance of our hosts. There are often cakes and pies available for families to select as well.
There is never a charge for items that we distribute. About 90% of the food and supplies we receive comes from gracious donors, Feeding America and local retailers. The remaining 10% is provided by the USDA and The Federal Emergency Assistance Program (TEFAP). All of our workers are volunteers, there are no paid employees within the Walworth County Food Pantry system.
A little extra help for our seniors. The Senior Stock Box Program and SAM.
Thanks to Hunger Task Force, we are able to offer all qualified seniors (over 60 years old) an additional box of food and cheese each month. This box of nutritious foods is in addition to the food provided by the pantry and is intended to help those with a limited income to manage their food supply a bit longer each month.
Income requirements can be found here.       Senior Stock Box Income Requirements 

We are so grateful to the Forest County Potawatomi for generously supporting our Senior Assistance Mission (S.A.M.). S.A.M. provides a bag of basic, essential toiletries each month to those seniors who have qualified for the Senior Stock Box program.
Walworth County Diaper Bank

We are working hard to build up our supply chain of disposable baby diapers to become a reliable source of diapers for the entire county. We currently provide our guests with over 20,000 diapers per year and would like to  secure enough diapers to supply our partner agencies in Walworth County. 
Help us reach our goal by hosting a diaper drive in your organization! Click here for a Diaper Drive ToolKit or it can be mailed or emailed to you by contacting us at 262-723-4488 or susan.hughes@walworthcountyfoodpantry.org. Please leave detailed information on your organization including contact info and address for mailing or emailing.
To Qualify for diapers, please read through our Diaper Bank Guidelines here.
We are a member of The National Diaper Bank Network. To learn more about diaper need, click here.

Women's Health and Hygiene
Period supplies are a necessary part of life and present one more expense for those in poverty and are required for daily life. While our funding is limited, we provide tampons or pads, as available on a monthly basis. We are so grateful to those organizations who help make these items available, especially the Geneva Lakes Women's Association! Thank you!
We provide more than just bags of food! We offer a program to help utilize the food we provide and to make healthy choices.
For those who may need assistance navigating the FoodShare Program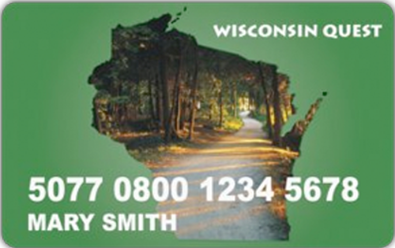 The Food Pantry has a Memorandum of Understanding to connect interested pantry participants with one-on-one FoodShare application assistance from Feeding Wisconsin. We  confidentially transmit a participant's voluntarily- provided information to a Feeding Wisconsin Food Share Outreach specialist, who will then directly contact the self-identified participant and connect them with FoodShare services.
Ask our greeter for more information or click here to go directly to the electronic referral site.