Our Indoor Farm. No Chemicals. No Soil. No Footprint.
Lettuce Grow!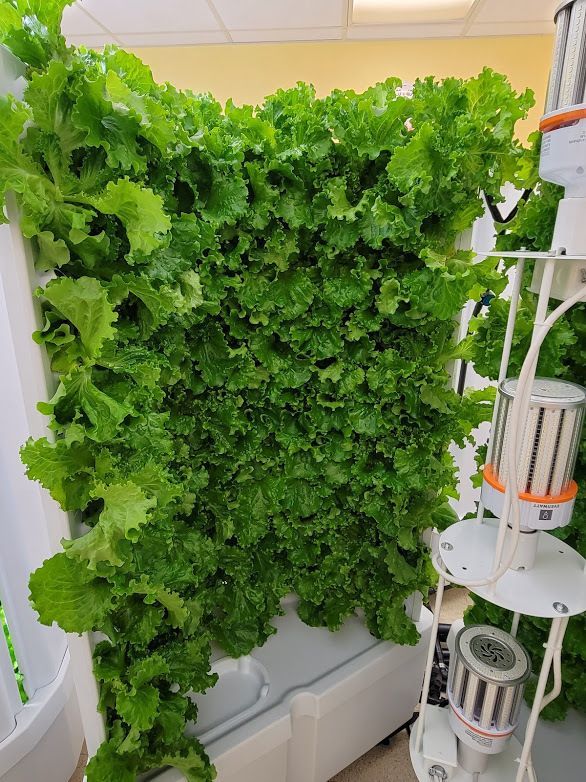 The snow was flying outside in Wisconsin and we were busy harvesting inside!
Leafy greens are an important part of every diet and so expensive and often difficult to come by. The pandemic made it extremely difficult to purchase lettuce and so we learned to grow our own, indoors, 365 days of the year. Hydroponic towers were installed and manned by volunteers to produce 288 heads of fresh leafy greens at a time. 
The average retail head of lettuce travels 1500 miles from farm to table.
Our Green Star Lettuce is available in a matter of weeks and travels only 65 feet before it gets to the hands of our guests.
It Began with a Plan, a Vision and many pieces of pipes and hardware. (and really smart volunteers!)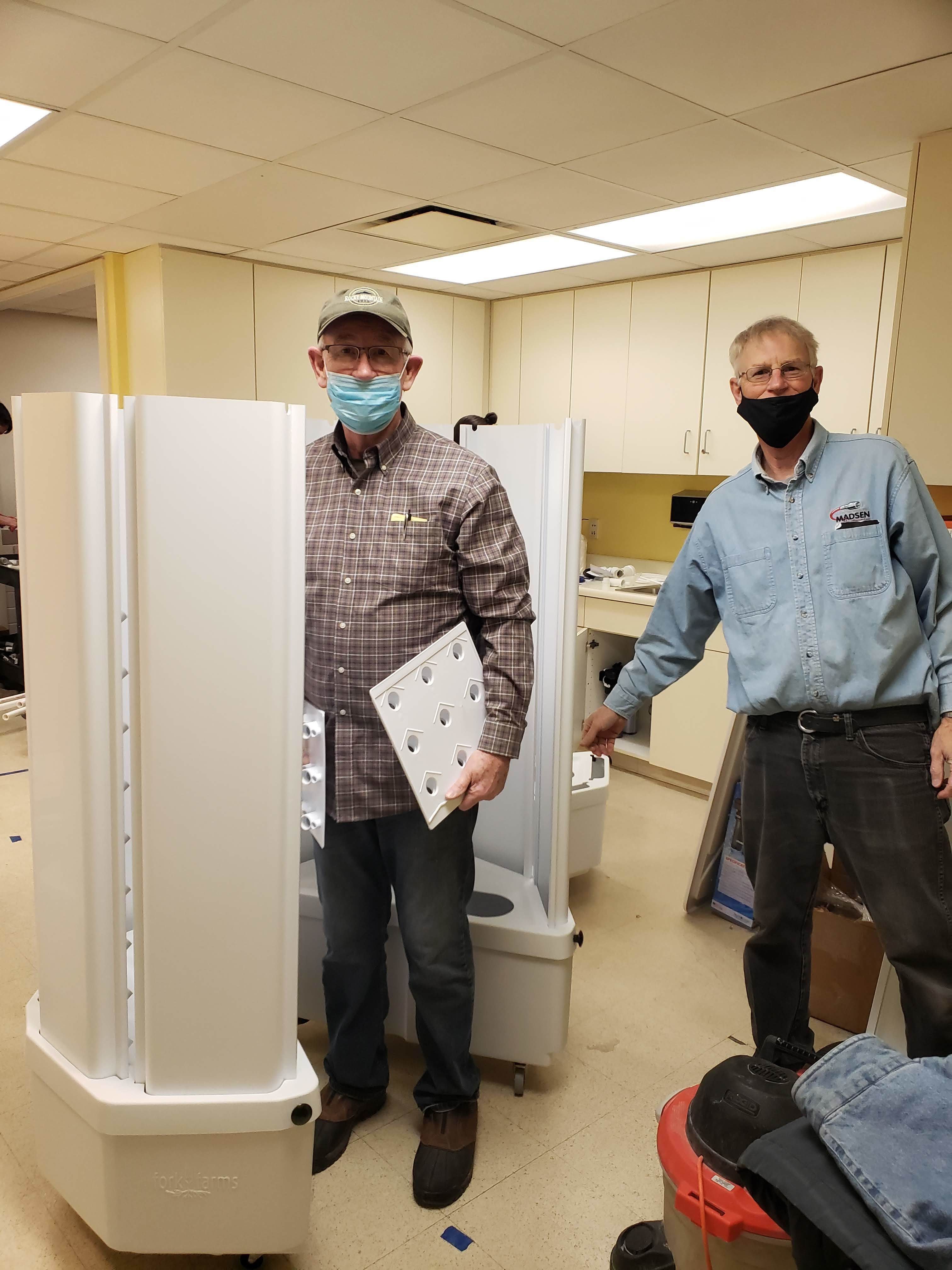 Patience and diligence!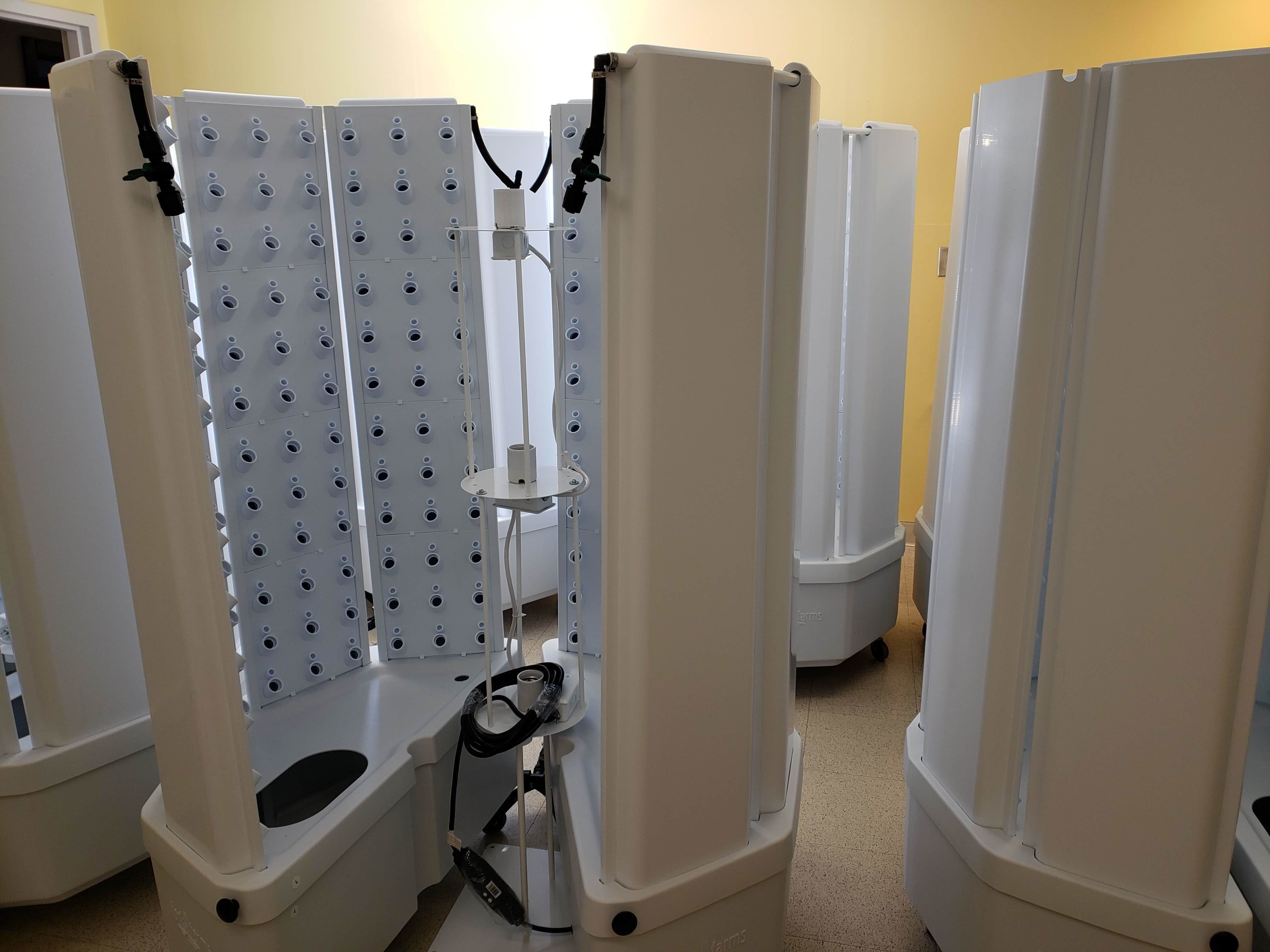 We started planting in February, 2021.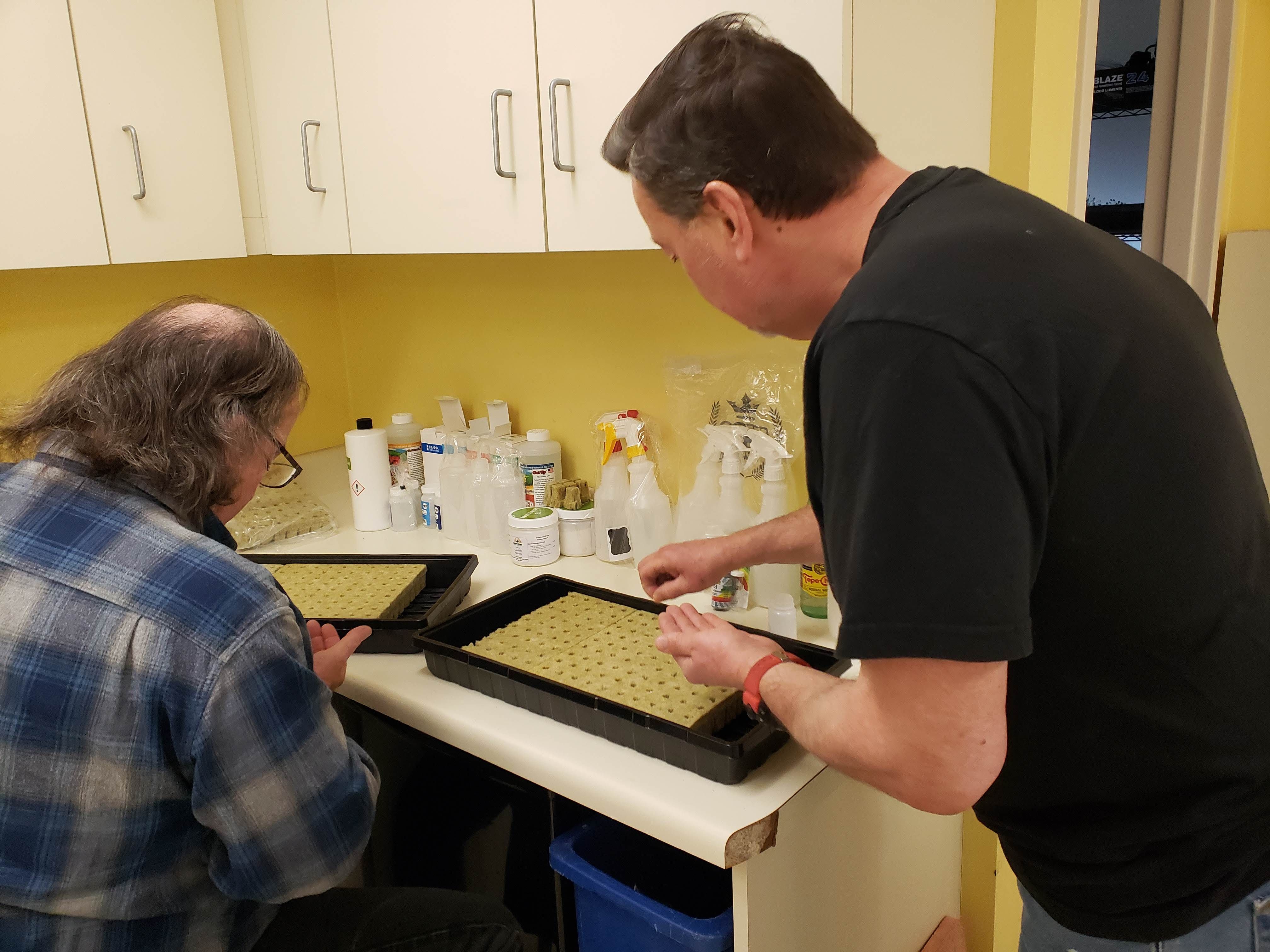 Seedlings germinate under lights until ready to move to the "Towers".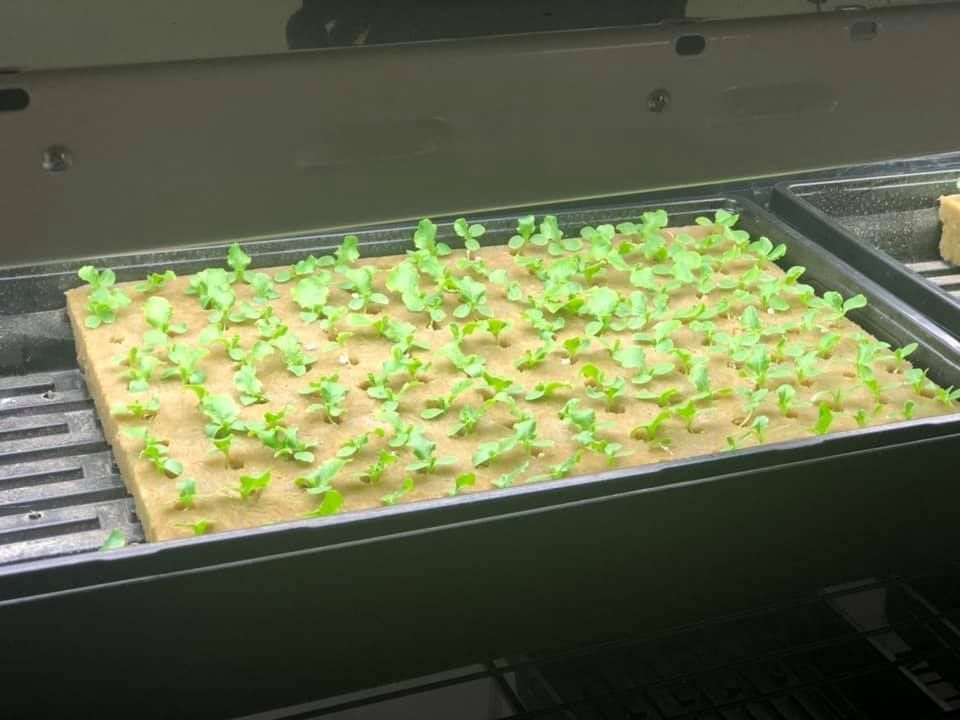 A week later the seedlings are ready to be transplanted to the "Tower".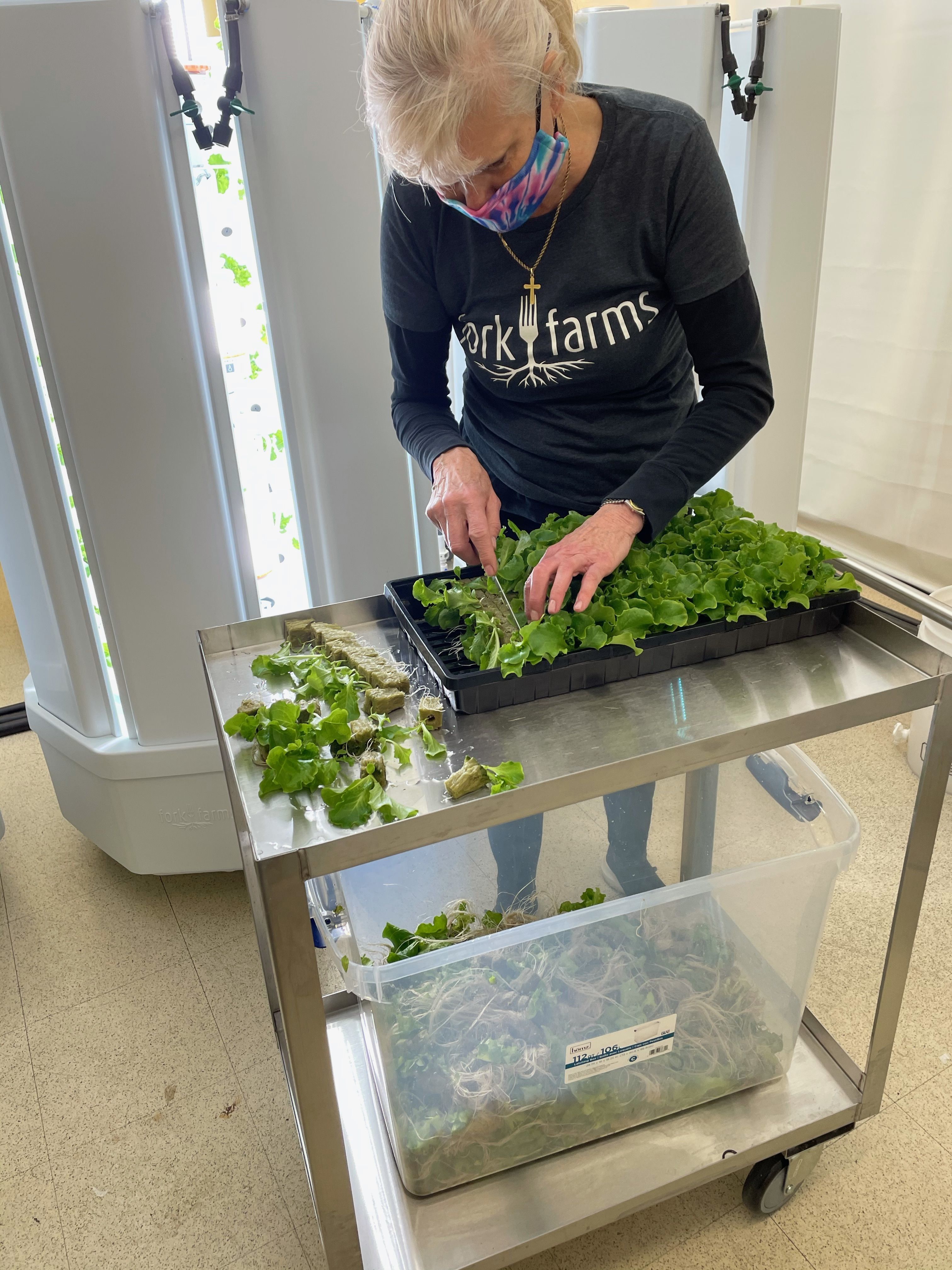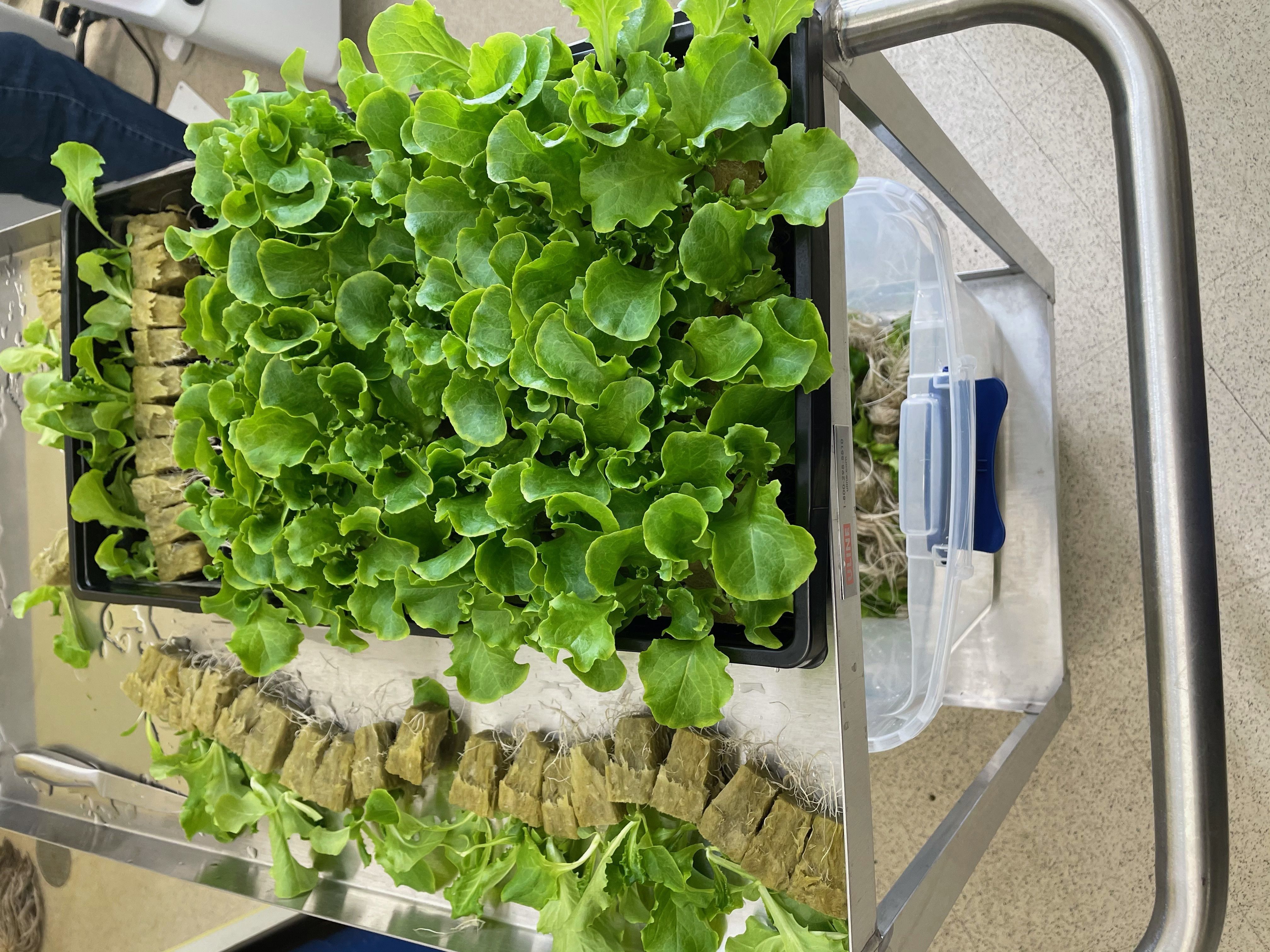 Nothing is wasted, the scraps go to the compost.
Lettuce Grow! The seedlings are ready to take off!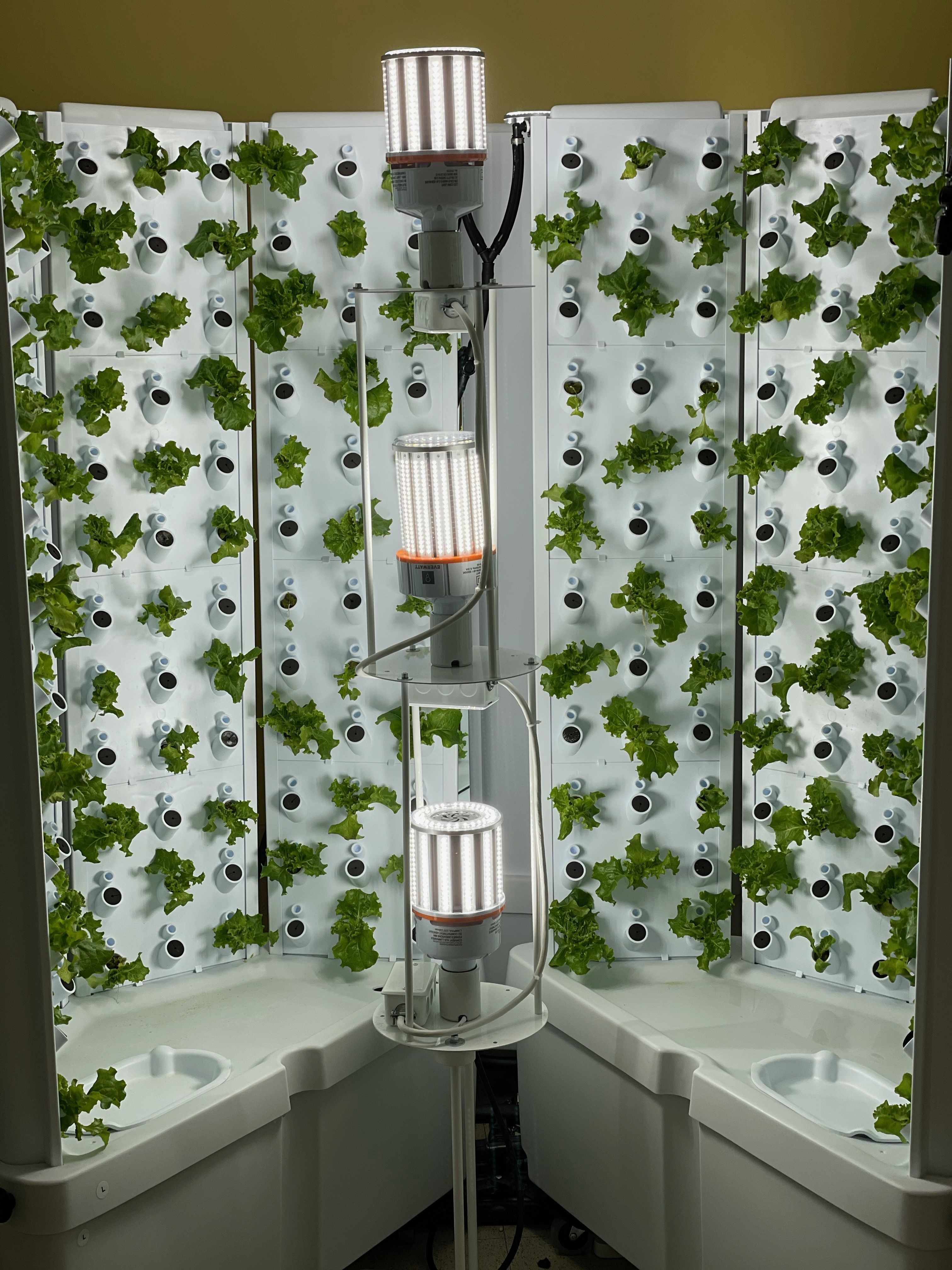 14 Days later we are ready to harvest as lettuce is bursting out of the Tower.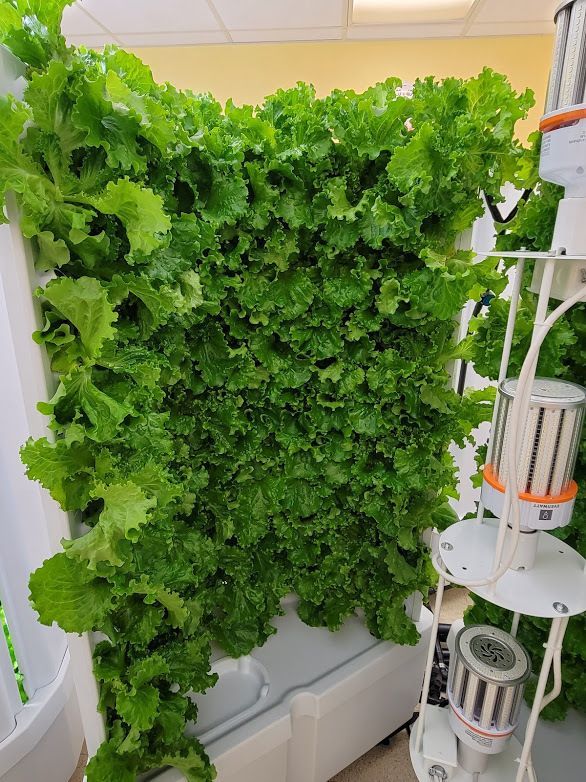 Volunteers harvest, package, and label as the next team gets ready to start the process over again!
The Harvest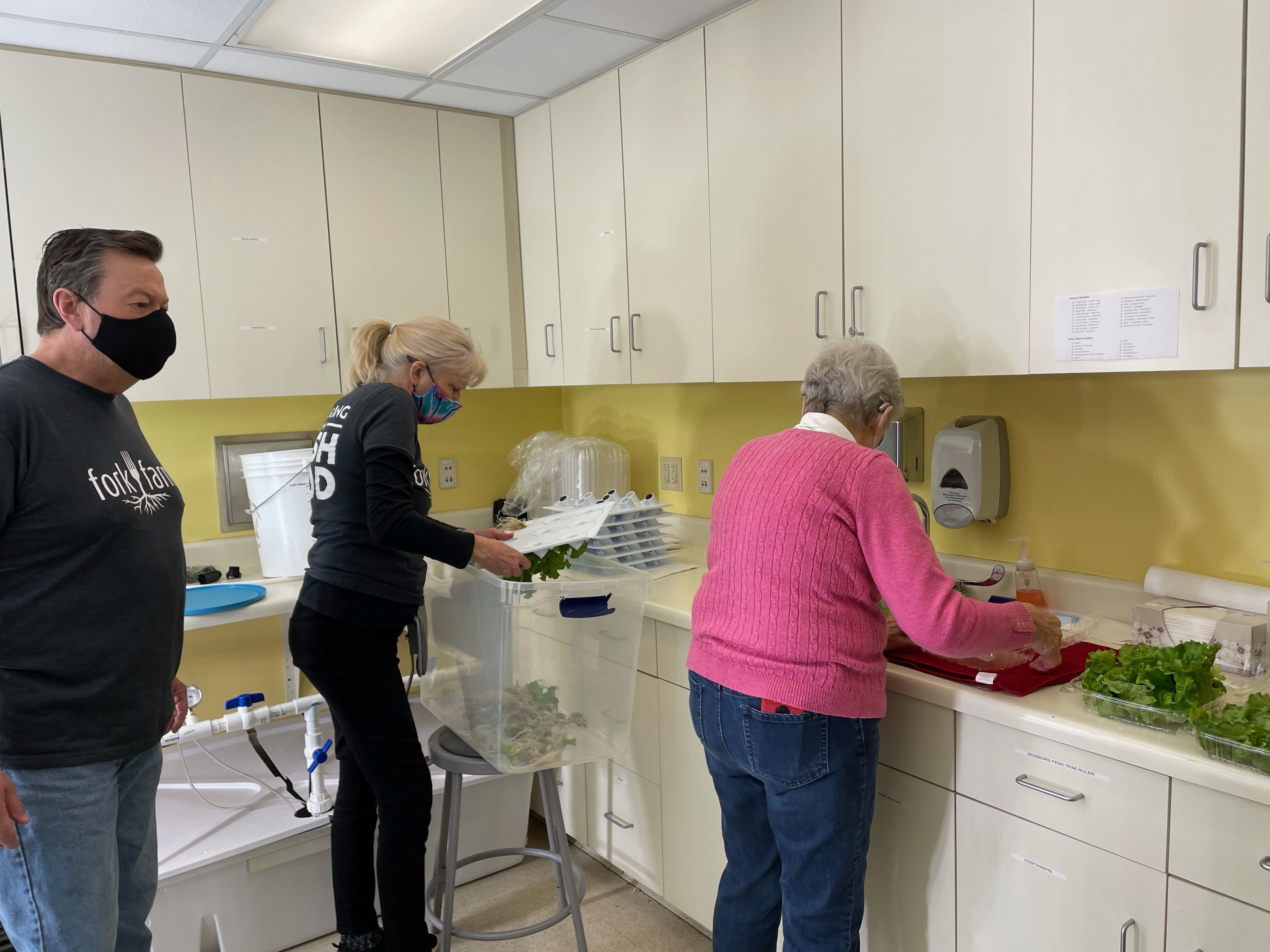 Packaged and Labeled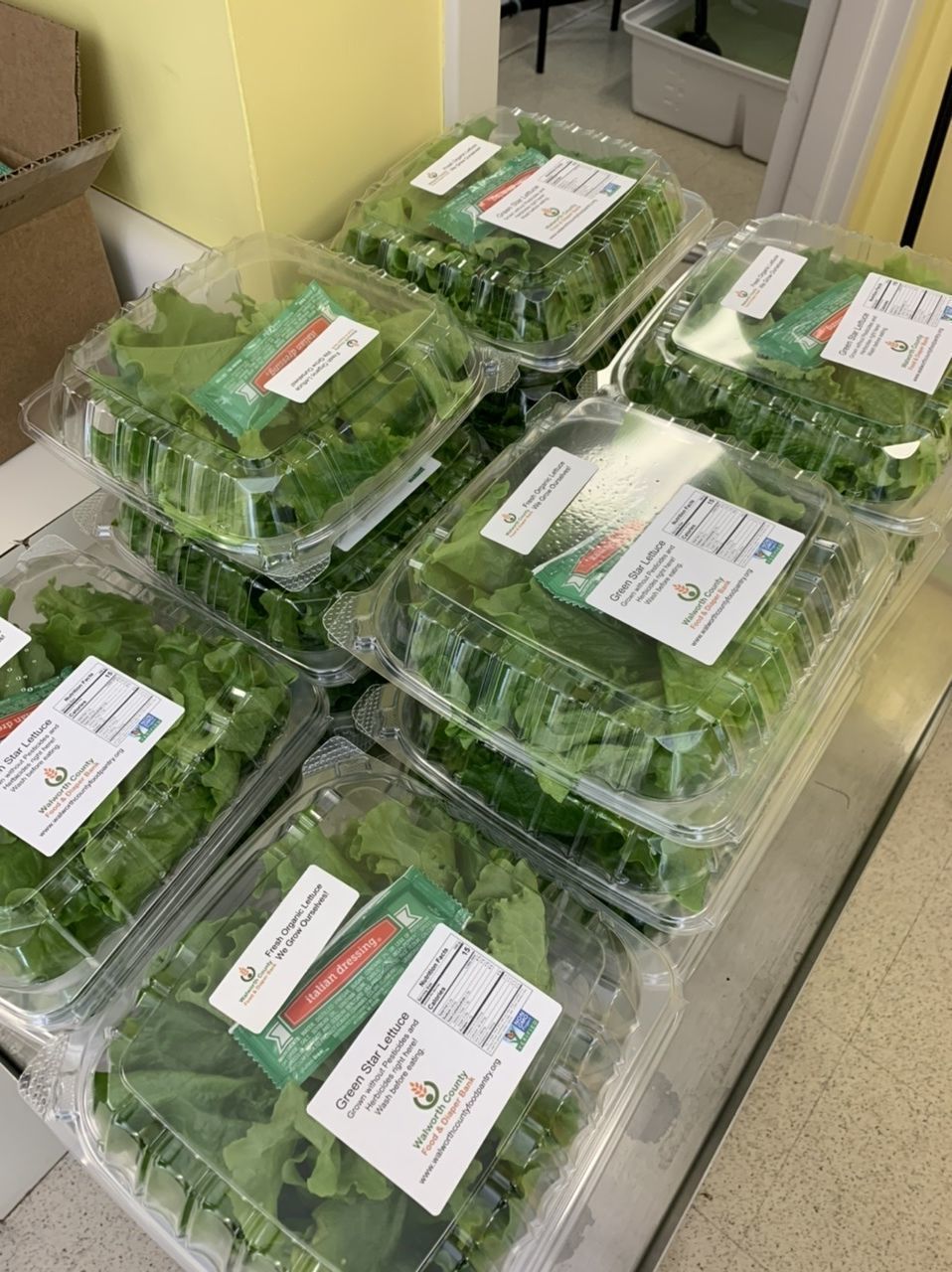 Out in Our Cooler for Families to Select their own!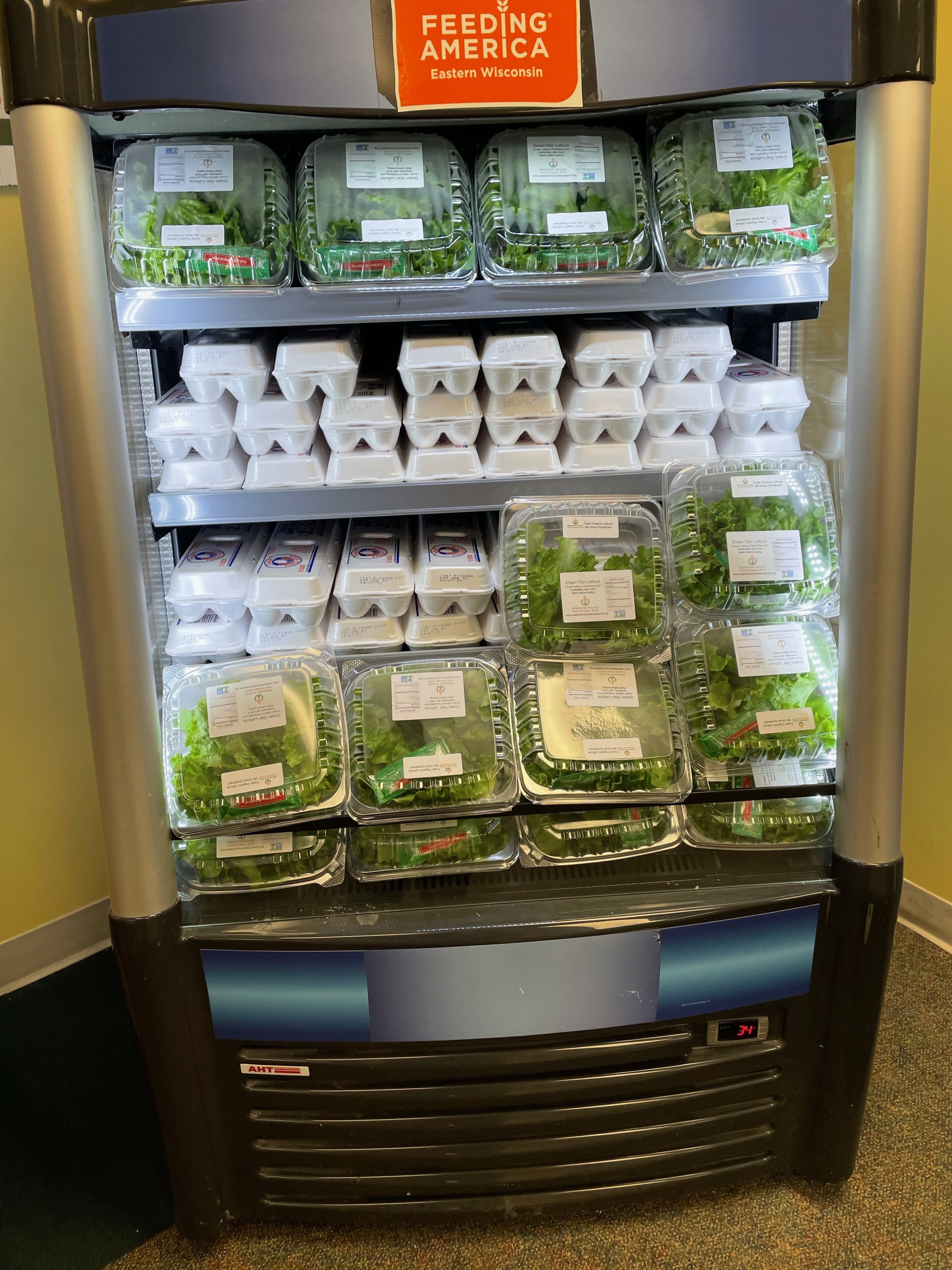 120 packages of beautiful, nutritious, tasty lettuce ready to go to our fresh market where families make their own choices on produce each week!