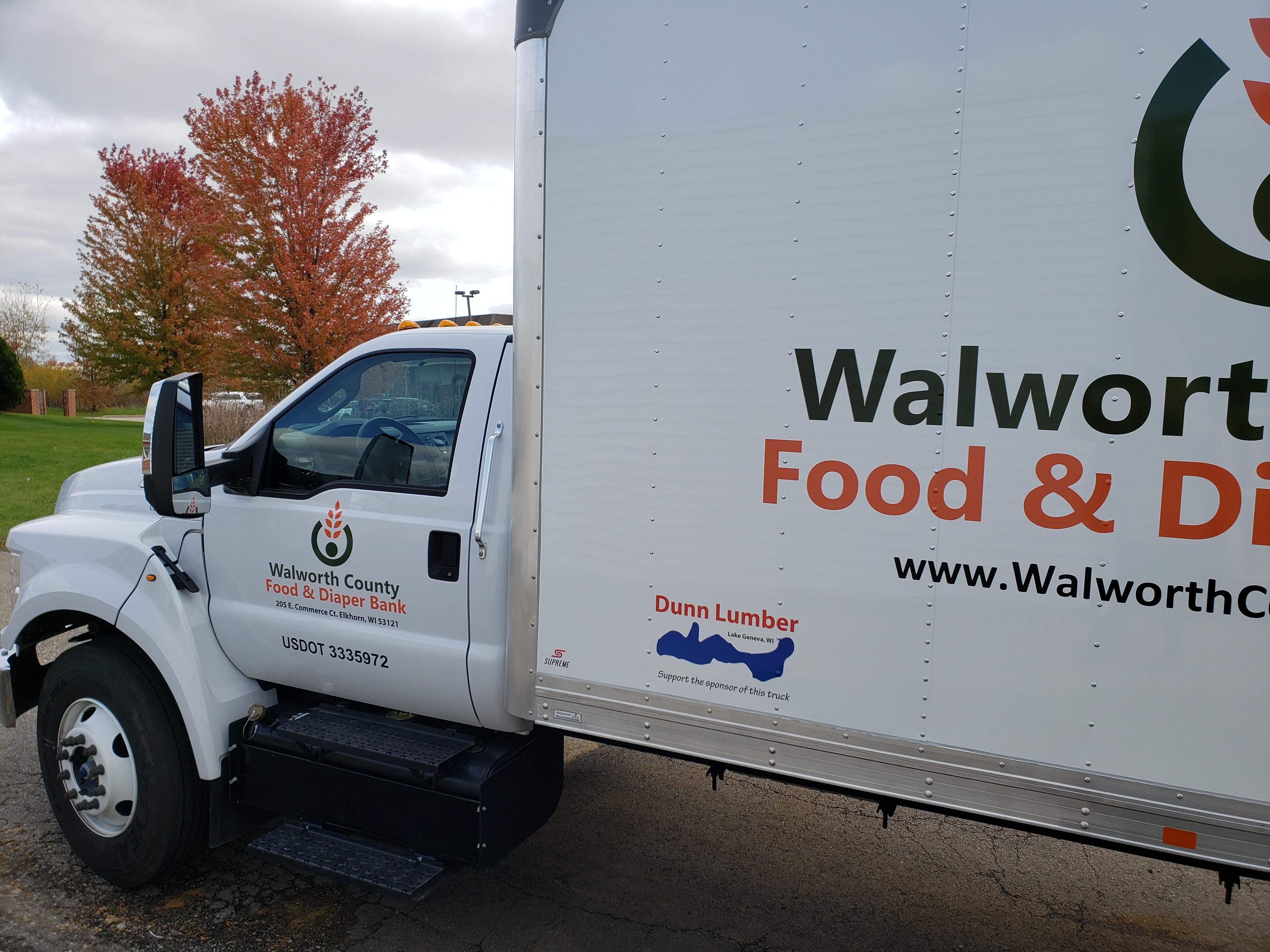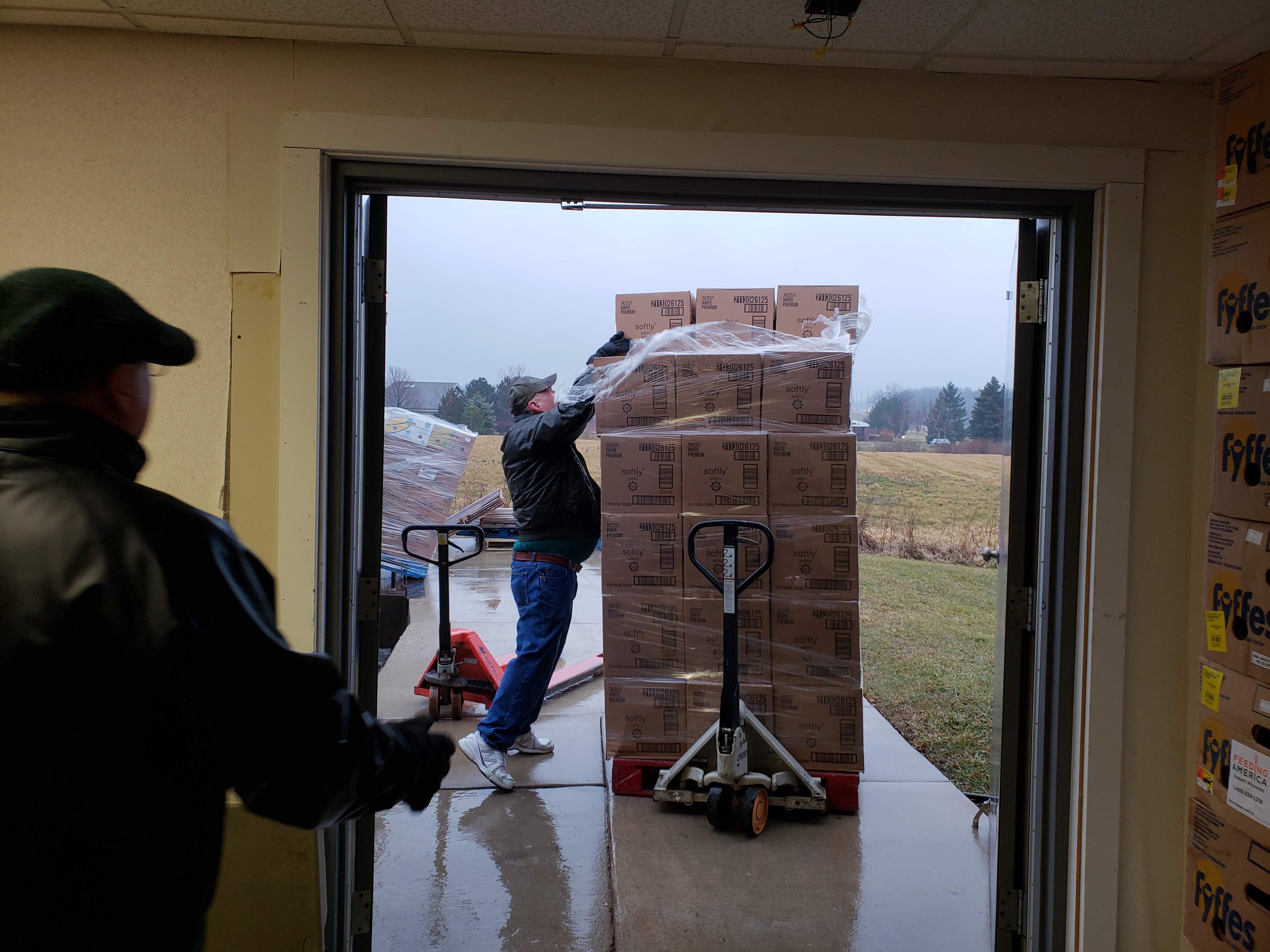 Stronger Together!
In Walworth County, we believe we are stronger as we work together to fight hunger.
We are blessed to have the space, cooler and freezer capacity, warehouse space and a conveyor to help our sister food pantries in Walworth County. Our 22 foot box truck is used each month to pick up USDA "Commodities" for Delavan Food Pantry, Elkhorn Food Pantry, East Troy Food Pantry and delivered to their locations.
We have been able to secure an abundance of milk and produce through the USDA Trade Mitigated Program which we receive, store and share with all TEFAP Pantries including Big Foot Food Pantry, Sharon Food Pantry, Whitewater Food Pantry, Delavan Food Pantry, Elkhorn Food Pantry, and East Troy Food Pantry.
Through our membership in the Hunger Federation, we have been able to receive, store and distribute additional milk, cheese and other dairy products to share with any food pantry including Mt.St. Zion, Chapel on the Hill, Twin Oaks, Agape House, Watershed, Pell Lake and any others who come for help.
For those pantries who are members of Feeding America, we are the drop site for their orders once per month, saving each the necessity to drive to Milwaukee as the food is delivered to our dock and distributed from there.
We also cooperate beyond our county limits, both sharing and receiving food from Kenosha, Rock, and Racine County food pantries while communicating and learning how we can all better serve our communities. The Hunger Federation often facilitates connections even beyond these counties and throughout the State of Wisconsin!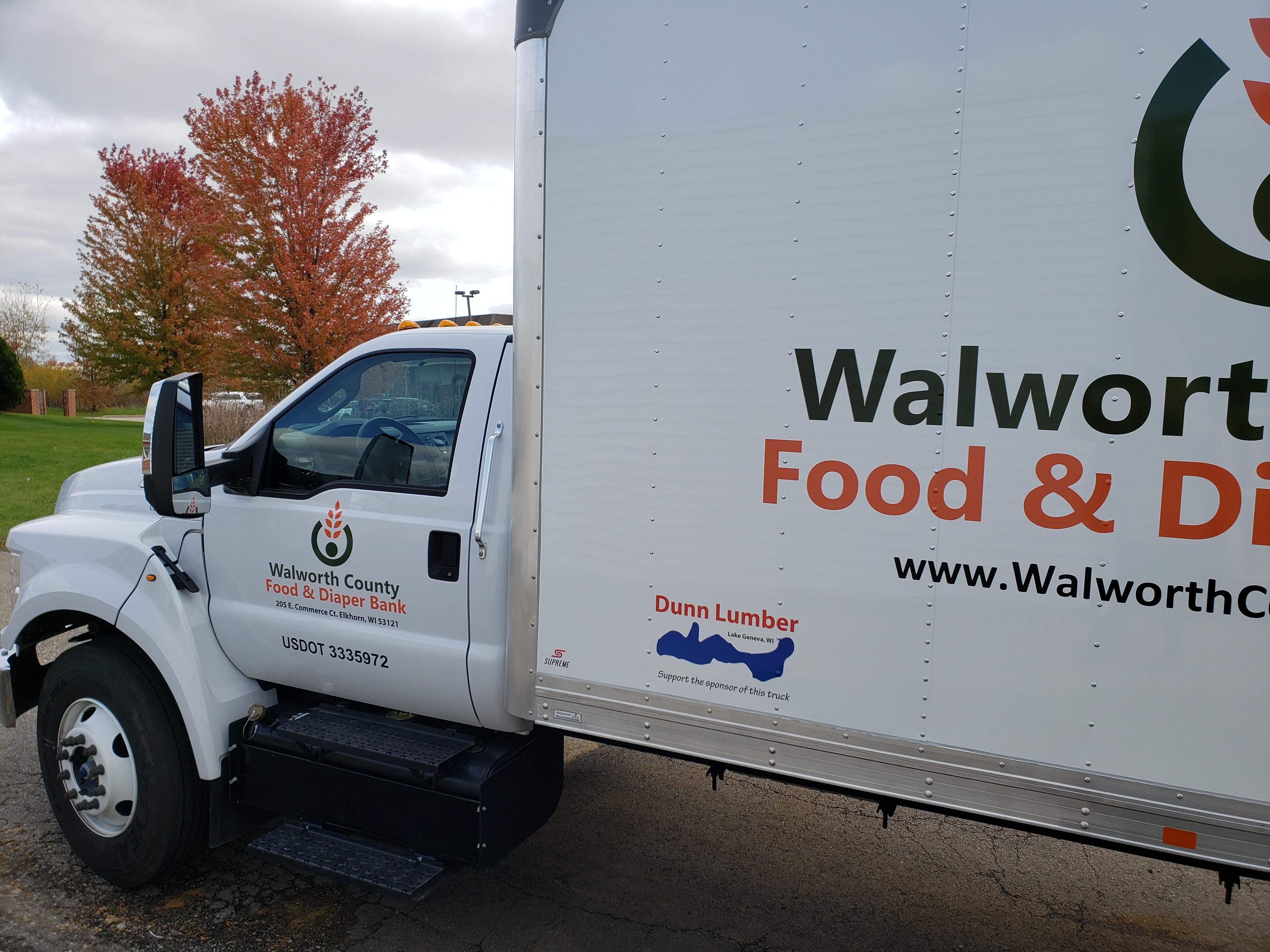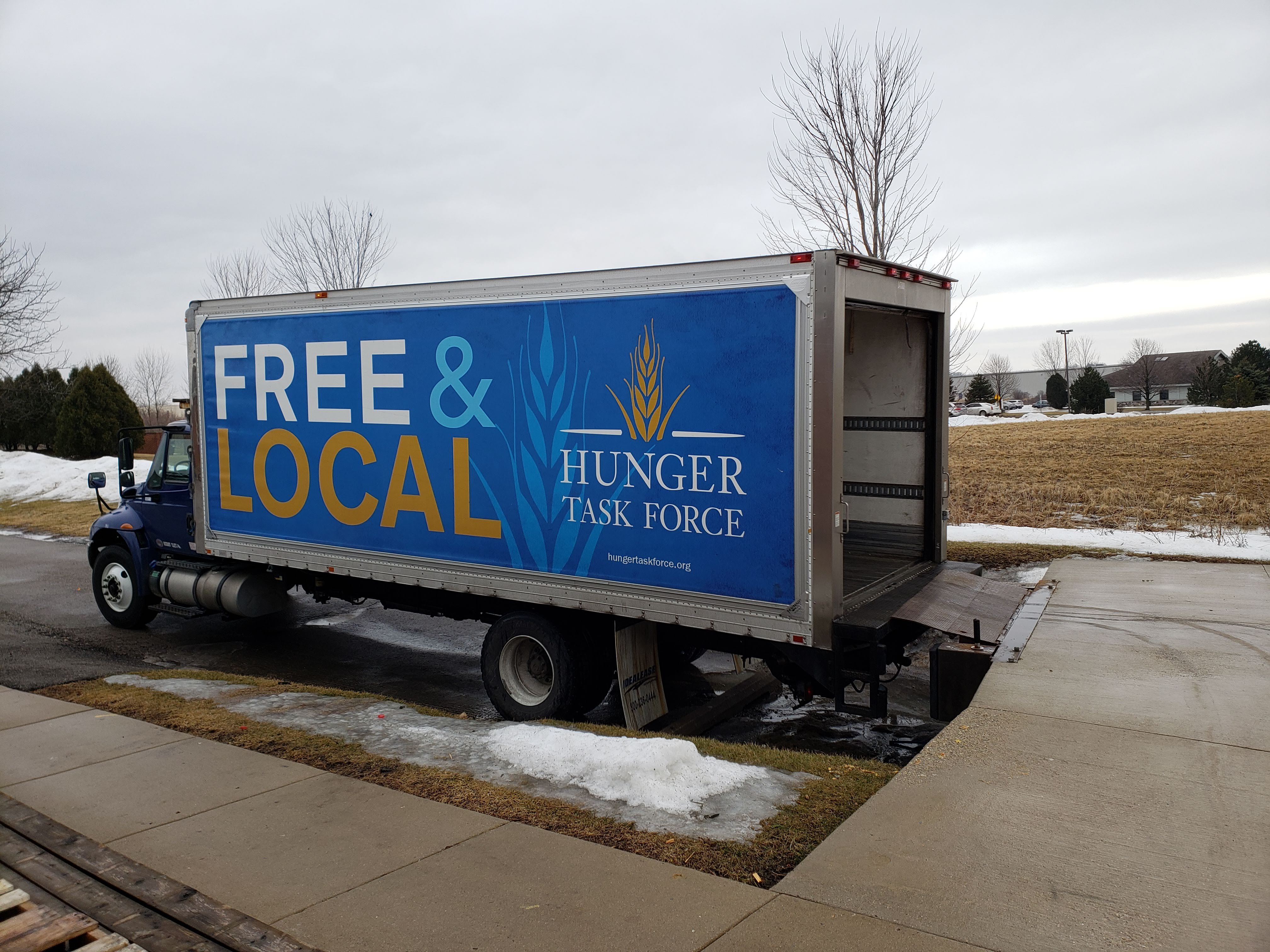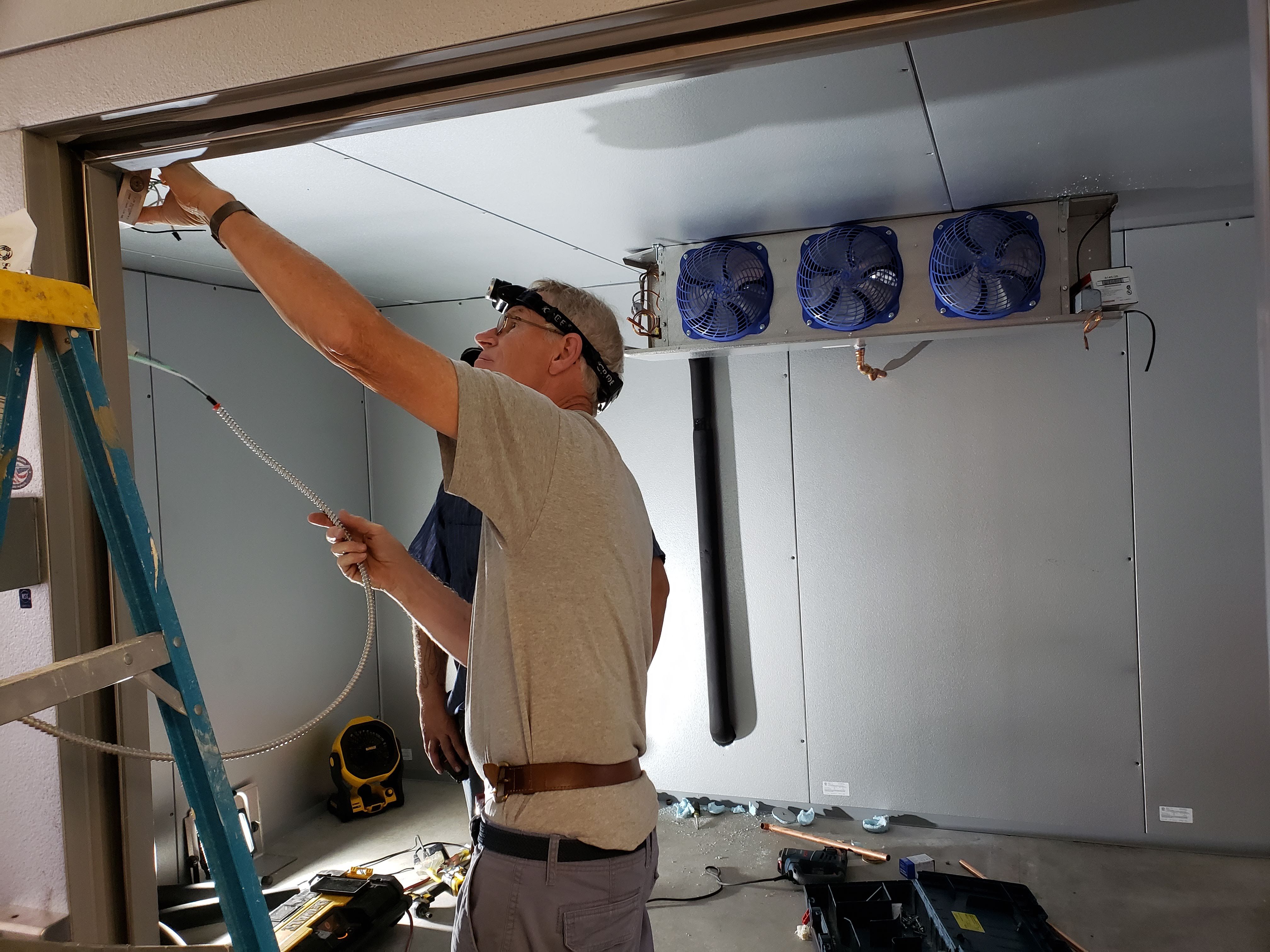 The new cooler has made everyone's life so much easier! It easily handles 1800 gallons of milk at any one time along with pallets of cheese, veggies, eggs and more!