If you need help, we are here for you.
Diapers are available to families in need together with groceries every Friday from 1 - 4 pm and Saturdays from 9 - 11am and you may come once each month for all food and supplies. If you find that you need diapers again during the month, you may come in on Wednesdays from 10 am - Noon for an additional supply of diapers .
If you are new to our program, here is how to find us, what to bring and how to register in advance.
Clean Diapers Are Essential to every baby's healthy Development and the well being of their families.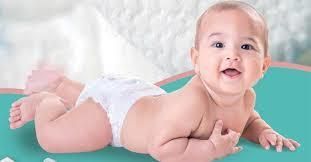 Developed by the National Diaper Bank Network, Here are the facts for diaper need in the State of Wisconsin.