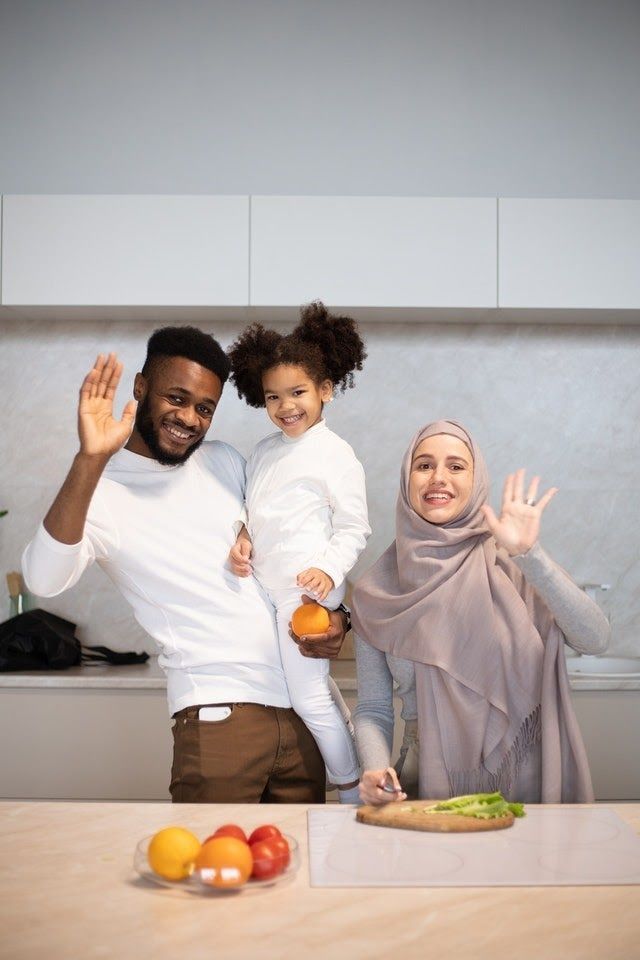 At Walworth County Food and Diaper Bank, we're committed to helping local families in need. However, some Wisconsin families aren't just caring for their own household — they're also supporting loved ones abroad. Like many American communities, Walworth County is home to immigrants from around the world. Many of these immigrants are recent transplants who retain strong ties to their home country, including spouses and children who remain overseas. Supporting long-distance loved ones isn't an easy task when you're living on a limited income yourself. So how do immigrant families make it work?
The big impact of small remittances
One of the biggest things immigrants do to support their families in their home country is sending remittances or money. Remittances do more than support a family's basic needs — these alleviate poverty and fund education and development in immigrants' home countries. In 2019, migrants sent $554 billion to low- and middle-income countries. That's more than the amount of aid provided by foreign governments or investors and up to 30% of the national economy in some countries. These are big numbers, but most immigrants aren't sending large sums of money home. The average migrant sends $200 to $300 home every month or two. That only represents about 15% of the average worker's earnings in the U.S. Yet, for their recipients, it may amount to 60% of their household income.
Saving money on remittance fees
There's one downside to small remittances: large fees. It averages $20 for an immigrant to send $200. In some places, remittance fees are as high as 15–20%. Luckily, competition is reducing prices for some countries. Immigrants from the Philippines, for example, can now send remittances in Philippine pesos with no fees or in U.S. Dollars for a low flat fee. Competition has also reduced remittance fees by more than 50% in recent years. To save money on remittance fees:
Shop around. International money transfer fees vary. Online services tend to offer the lowest prices, but users should read the fine print to avoid hidden fees.
Watch exchange rates. Recipients receive less money when exchange rates are low. Knowing the mid-market rate for the recipient country, comparing rates from different services, and looking out for markups results in a more favorable rate.
Plan ahead. Express payments always come at a premium. Meanwhile, slower transactions cost significantly less but take several days to process.
Pay attention to pricing tiers. Adjusting the amount sent or sending larger sums less often may result in lower fees.
Know the tax rules. Some migrants may be able to claim nonresidents as dependents under certain limited criteria.
Social remittances matter too
There's no denying the impact of financial remittances, even small ones. However, money isn't the only valuable thing that immigrants send home. When people move abroad in pursuit of opportunity, their family at home also benefits from social remittances. Social remittances are skills, knowledge, and ideas gained abroad that immigrants share with family and friends in their home country. Social remittances often happen informally, through phone calls, in emails, and during visits. In some cases, migrant workers return home and use their newfound skills to benefit the local economy.
More services helping immigrant families stay connected
Beyond remittances, how can immigrants support and stay connected to loved ones back home? These tips and tools keep families close without costing a lot.
Keep in touch. WhatsApp is one of the most popular communication apps for immigrants thanks to its global popularity and group chat capabilities. Not to mention, it's free.
Communicate across time zones. For something more personal than email for cross-time-zone communications, try the Marco Polo app.
Send photos and mail. While social media makes it easy to communicate, there's something special about a handwritten letter. The Global Forever Stamp from USPS makes it possible to send international mail for as little as $1.20.
Visit when possible. Airfare trackers like Google Flights and Skyscanner send price alerts so it costs less to fly home. Immigrants are an asset to our community, and they're also an important lifeline for families abroad. Unfortunately, costs often get in the way of supporting relatives back home. With these resources, immigrant families can make every cent count in their pursuit of a better life. For more ways to support the community, visit the Walworth County Food and Diaper Bank and see how you can get involved.