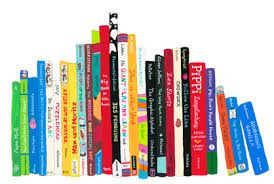 Delta Publishing and Kwik Trip have started a Children's Book Club
Delta Publishing has generously donated beautiful new hardcover and soft cover children's books to the pantry and Kwik Trip is providing the Kwik Books gift certificates to children under 8 who join our book club and READ!!! Many titles are available in either English or Spanish and some titles are written in both languages!
We will even provide a nice little back pack to carry your new free books home.
After reading 3 of these beautiful books, bring your signed reading log back to our front desk and receive a certificate for either a slice of pizza or salad at Kwik Trip.
All children are welcome to participate, regardless if their families are registered at the Pantry or not.
Thank you Kwik Trip and Delta Publishing!
Children's books are provided through the generosity of:
Delta Publishing Company
Crystal Lake, Illinois