How to find us!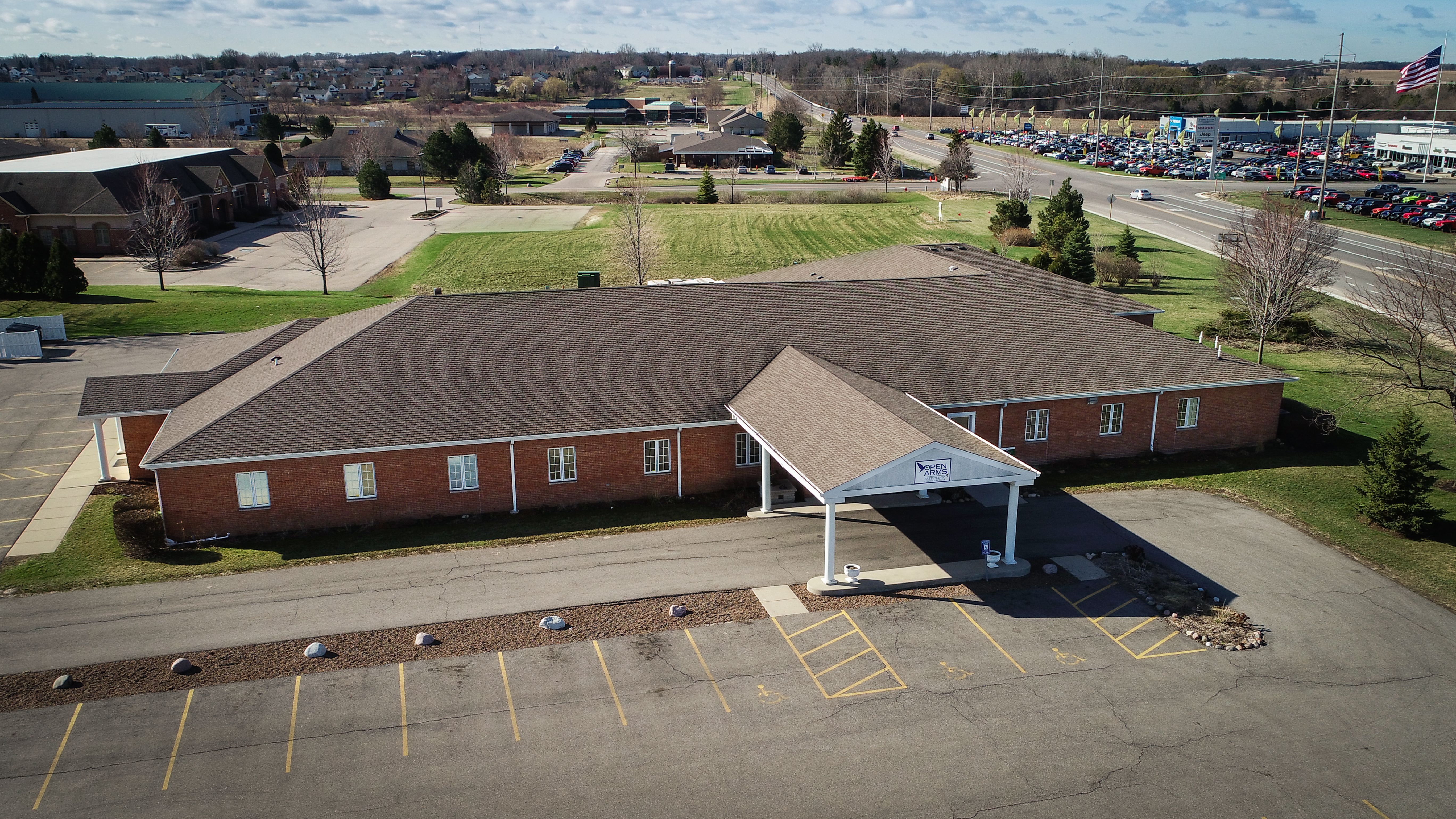 We are located off of Route 67 and 43 in Elkhorn, Wisconsin 53121 at 205 E Commerce Ct. (Adjacent to Open Arms Free Clinic).
We are open for Outreach for food and diapers on Fridays from 1 - 4 pm and Saturdays from 9 - 11 am. You must reside in Walworth County and meet the income eligibility requirements found here. If you are over 60 years old you may also qualify for the Senior Stock Box Program if your income meets these guidelines found here.
You are welcome to come once each month to receive help or have a proxy pick up the food for you if they have your written consent.
If you find that you are running out of diapers, you may come again on Wednesdays from 10 am - noon for diapers, formula or period supplies. (Food is not available on Wednesdays).
Beginning January 1, 2023 our hours for food distribution are CHANGING! 
Here is how it works...
We know many lives have been impacted financially by COVID-19. We are here to help. The Walworth County Food and Diaper Bank has modified the process for distribution of food, diapers, incontinence supplies and period supplies to serve you as safely and easily as possible. You only need to bring a photo ID and a legal piece of mail to show you live in Walworth County. Our Drive-Thru format allows for you to come into our vestibule (out of the weather) and show your photo ID in confidence to a trained staff member on the other side of a glass door. We record your name and address and phone number in the event we may need to reach you in the future. You will also need to let us know if you need diapers, incontinence or period supplies packed in with your order. You will receive a number to place on your dashboard so that we can pack your order and have it ready for our volunteers to load into the trunk of your car. When you exit, a volunteer will direct you to go to the back of our building to pick up your groceries. We are currently operating in an emergency mode, serving more people than we ever have in the past with limited resources. All guests receive frozen foods, dairy, canned goods, dry goods and a bag of fresh produce, enough to help you thru 10-14 days of meals. Guests are welcome to come back for food once every month. If you come in January you are welcome to come again anytime in February, etc. In emergency situations, we will consider all requests. We are currently open for food distribution every Friday 1-4 pm and Saturday 9-11 am to help those who are not able to come during the week. Beginning January 2023 our hours are CHANGING. PLEASE CHECK BACK! In the event we are required to close completely or change our hours, notice will also be posted on Google, WTMJ, Facebook, Dial 211 and on our website at walworthcountyfoodpantry.org. For those who are unable to leave their homes, please send a written note with a friend or relative who will serve as your proxy to pick up food.
Every September we are required to reverify our guests. Please bring a legal piece of mail (utility bill, bank statement, etc.) and a photo id.